Copy of About Us
Skip to content
A response to the marginalization of artisans
In 1978, craft in India was going through an especially low period due to the influx of cheaper and sometimes better, machine-made goods. Craftspeople were increasingly being marginalized and their products trivialized as 'ethnic' and purely decorative.
Artisans - especially women - were exploited by middlemen, and the craft they practised was fast losing its identity to cater to market demands. Customers had no idea about what they were buying and artisans had no idea who was buying their products.
SASHA WAS CREATED TO ADDRESS THESE ISSUES
Strategic initiatives to empower artisan communities
Sasha is a vibrant, decentralized network of organizations, built on complementary competencies. The collective mission of the entire network is to strengthen, support, and expand market opportunities for artisans.

Sasha works with nearly 100 groups of disadvantaged women and marginalized producers & artisans from rural and semi-urban pockets of North-East India, West Bengal, Orissa, Bihar and some other states.
Sasha Association for Craft Producers (SACP)
SACP (also called Sasha) is a not-for-profit craft development & marketing organization working with marginalized artisan and women producers.
The marketing team works closely with Producer partners. Together, they translate market trends into designs suitable for a variety of clientele. As a result, Producers now access both international and high-end domestic markets.
Sasha is committed to expanding the reach of Fair Trade in India's growing domestic market. Retail outlets in Kolkata and Delhi are a destination for discerning customers. They cater to people looking for authentic handmade products that are rich in culture and creativity. Sasha also organizes regular exhibitions and events in both cities.
Sarba Shanti Ayog (SSA)
Sarba Shanti Ayog (SSA) focuses on capacity building, technical assistance, design and product development along with the social developmental needs of the Producer groups and Fair Trade organization. Producer partners are well represented on the managing committee.
By nurturing innovation, Sasha helps Producers adapt their products to contemporary demands. Amplifying Producer capabilities and competitiveness improves their profitability and sustainability.
Interventions at various levels, help grassroots Producers to meet the stringent standards and norms of international trade (quality, safety, environment, child labor and gender equity).
Learn more about the services provided by SSA.
Sasha Textile Artisans Association (STAA)
STAA was formed in 1983 as a textile producer collective, covering various textiles and garment groups. This involves addressing the different stages of the value chain - weaving, dyeing and printing, stitching and embroidery, tailoring and finishing.
Learn more about the history of STAA.
Ruro Agro Services Association (RASA)
Ruro Agro Services Association (RASA) is a not-for-profit, Fair Trade organization that trains women to make gourmet spices and hair and body care products from pure, organic, natural materials.
Women from underprivileged communities are equipped with technical and managerial skills to set up and run efficient production units for agro-based products. Staff are taught the skills required for preparation, production, and packaging of the products and each unit is furnished with basic processing and testing facilities.
RASA was established by Sasha in 1991 as a predominantly non-craft enterprise focused on the wellness and food market segments.
Website: www.rasanaturals.com
The network provides support for the entire supply chain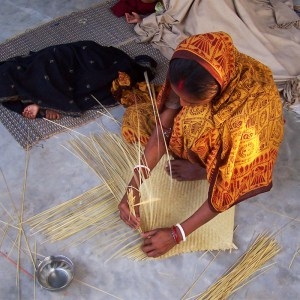 Production
Grassroots craft producers and organizations across India. Collectives like Sasha Textile Artisans Association (STAA) and Ruro Agro Services Association (RASA).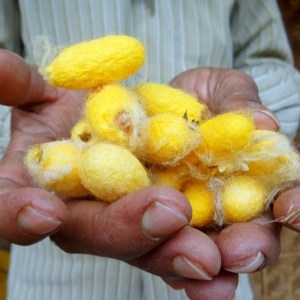 Business Development & Marketing
Sasha Association for Craft Producers (SACP) supports artisans with a design, marketing and administrative team.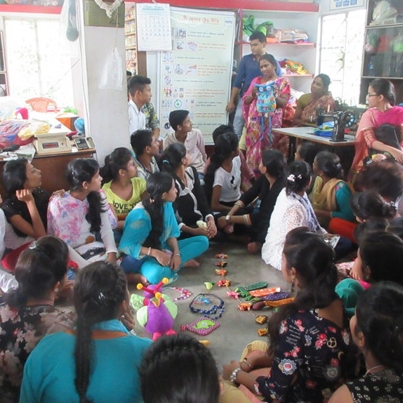 Capacity Building & Social Development
Sarba Shanti Ayog (SSA) empowers the marginalized artisan community with skills development and infrastructure improvement.
To create prosperity through empowering and providing livelihood opportunities for craft groups and marginalized communities residing in India and promote fair trade as a way of life.
To provide sustainable livelihoods to the marginalized communities by leveraging the fair trade principles and practices.
To empower artisans by building and improving upon their relevant capacities and facilitating their access to services like marketing, finance, insurance, education etc.
To catalyze viability and vibrancy in the craft sector -- economically, socially, environmentally and culturally.
To commit to the Fair Trade principles and practices, uphold its spirit and maintain a leading position in terms of contributing to the fair trade movement in India and the world.
Both Sarba Shanti Ayog and Sasha Association for Craft Producer are registered societies under the Societies West Bengal Act XXVI of 1961. The respective Boards are comprised of members coming from Producer/artisan associations, corporate, management professionals and eminent personalities.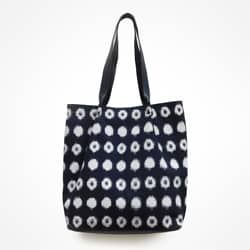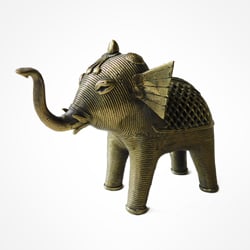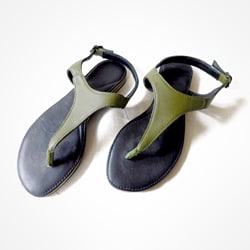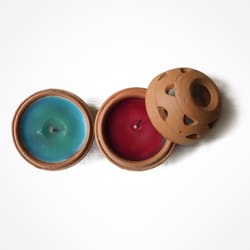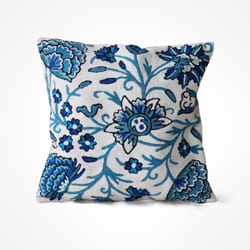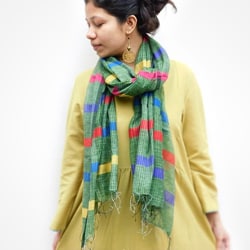 Scroll to Top